METRA
OrganOx
Work undertaken whilst a permanent employee at Team Consulting
Project brief: Develop the first clinical prototype of a fully automated, transportable normothermic liver perfusion system
Team Consulting were appointed by OrganOx to develop the first clinical prototype of the metra®, a device capable of preserving livers prior to transplantation for up to 24 hours to increase the number of discarded livers. At Team, I was part of the core team developing metra®, responsible for the design and usability.
At the beginning of the project the project team met with Surgeons, Perfusionists, Medical Equipment Technicians, Donor Coordinators and Organ Transporters to gain a deeper understanding of the organ transplant process. From meeting with stakeholders; user needs, key tasks and product requirements were collated on an interaction map.
The team created several mock-ups for testing in vehicles typically used by organ transport teams allowing us to improve physical handling of the system.
The OrganOx metra® combined a sterile fluid circuit design, electro-mechanical system, touch-screen interface and software capable of simulating the human body. Early sketch development and ergonomic mock-ups explored how these systems would be integrated.
The metra® needed to be small, transportable and robust; capable of both road and air transport as well as of safe and effective operation in surgical theatres.
I was involved in many aspects of the development, taking on responsibilities outside of my core expertise including writing aspects of the product and user specification; development of the sterile fluid circuit design, device architecture, user interface, light-weight chassis, interface between electro-mechanical hardware and disposable fluid circuit.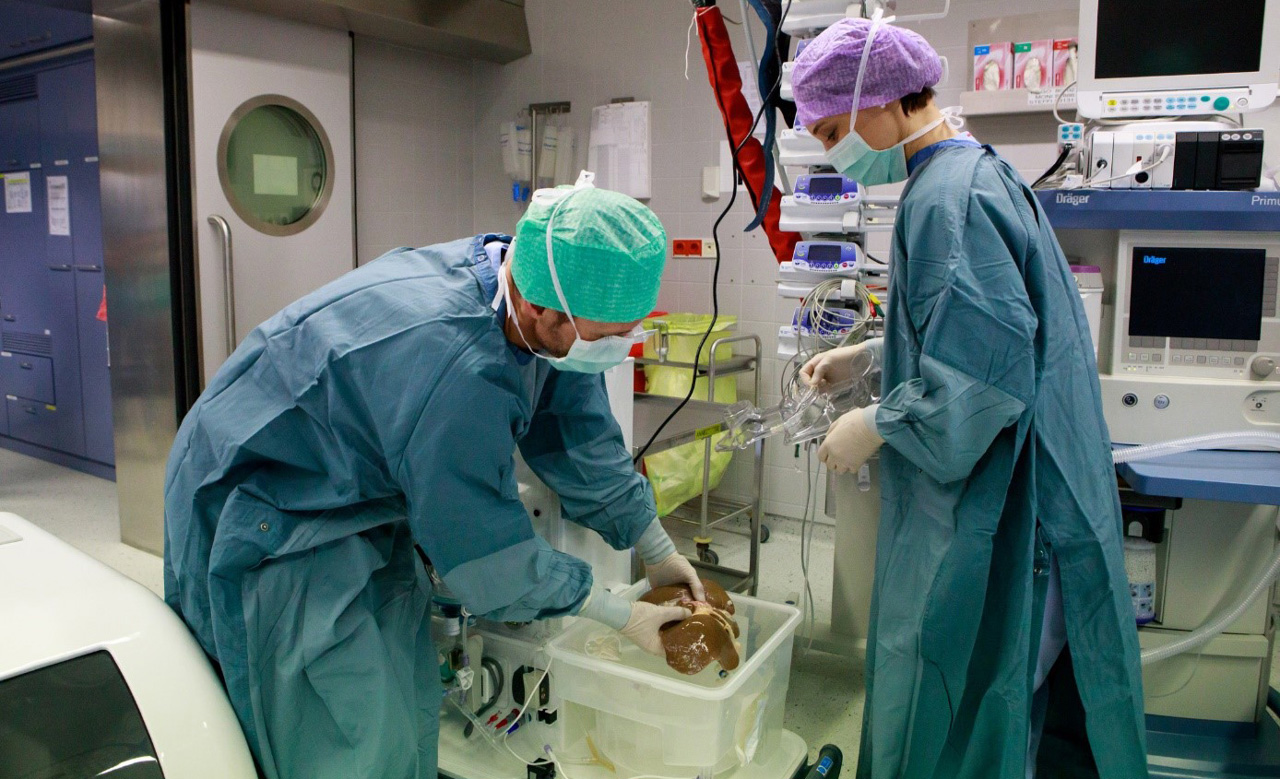 The OrganOx metra normothermic liver preservation device has been used successfully in over 400 liver transplant procedures to date. The metra was hailed as a "game changer" by Darius Mirze, professor of transplant surgery at University Hospitals Birmingham. Following further development and successful Phase I and Phase III clinical trials by OrganOx (Nature, May 2018), the technology received approval by NICE in January 2019 for use across the NHS and can now be found in all UK transplant centres. To date, it has been used on 3 continents and 11 countries, including India, Australia, Canada, and as part of a randomized trial in the USA, to test the viability of organs and increase liver utilization to reduce transplant waiting lists.
In 2013, the Metra System was awarded three IET Innovation Awards in the Healthcare Technologies, Emerging Technology Design and Intelligent Systems categories.